Capital City Carvers
Tallahassee, Florida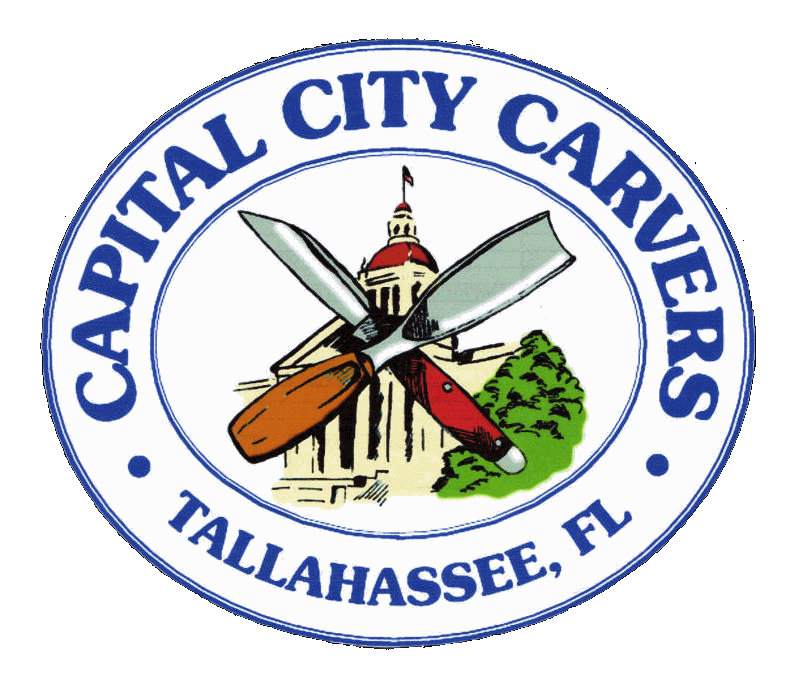 Like us on facebook:
Capital City Carvers is a club for beginning and experienced wood carvers. Wood carving is a very old form of functional and decorative art that is fun to do and pleasing to the eye and to the touch when finished. Members work in several carving formats including realistic, stylized, low relief and chip. We carve animals, birds, fish and aquatic mammals, walking sticks, human busts figures, Santas, wizards and such fun things as chains and "balls-in-cage".
Beginners are always welcome, and instruction from an experienced wood carving teacher is available. It takes about two months of regular carving to reach a level of confidence and independence. Members carve their own projects and share patterns with each other. A new project is taught each month by a member. Monthly programs cover topics such as sharpening knives, painting, or specific techniques. Weekend workshops with well known guest teachers are available each year for a fee.
Membership is twenty-five dollars per year, additional family members twenty dollars. It is not necessary to purchase a lot of expensive or fancy equipment as the basic tools are a sharp knife, a glove, a thumb guard, sandpaper, and a pencil with an eraser. Each carver must own his or her own carving knife. The club has good but inexpensive knives for purchase.
---